CCIA News Room
The Connecticut Road Builders Association: Annual Fall Dinner Meeting

Join us at the Aqua Turf Club on November 8th for an evening of fine food, drinks, entertainment, awards (Arthur Gruhn Excellence in Construction Awards) and company of good friends.

CEUCA / MDC / NAWIC Fall Meeting - October 23

Featuring: Dan Nivison, PURA Gas Pipeline Safety Unit  and Call Before You Dig, Dig Safe - Training Program. Register today!

Construction Fall 2017: Digital Edition



Construction Fall 2017: Digital Edition featuring Job Funnel, CCSU and Workforce Development

CCIA COMMUNITY SERVICE AWARD

CCIA will recognize outstanding community service projects at the CCIA Annual Membership Meeting & Holiday Reception to be held on Wednesday, December 6, 2017 at the Aqua Turf Club. Get your nominations in by October 27th and mark your calendar!

The Economic Impact of Failing to Invest in Connecticut's Highways, Bridges and Transit



Prepared by the American Road & Transportation Builders Authors: Dr. Alison Premo Black, and Lital Shair Nada

AGC/CT Industry Recognition Awards & Dinner, Thursday, October 12, 2017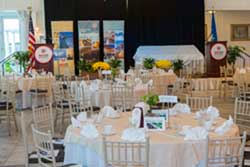 EVENT SPONSOR: AGC/CT Industry Recognition Awards & Dinner




CCIA JOB BOARD - Connecticut Construction JOBS!



CCIA MEMBER FIRMS can now post open employment positions here at: www.ctconstruction.org/jobboard - and job seekers can easily find and sort open positions in the construction industry.

BuildConnecticut - Build Construction Career: CLICK HERE!



Visit
BuildConnecticut.com
or Download the Construction Career Path [
pdf
] Today!

CCIA Highlights, September 15, 2017




CCIA Highlights | September 8, 2017



http://www.ctconstruction.org/files/public/CCIA_Highlights_September_8_2017.pdf

FOLLOW CCIA ON TWITTER!


CONNDOT Contractor Bid Results

access the most current bid results -
here

Archived articles