Construction Management/General Contractor
New Large Construction (>$20M)
St. Francis Hospital and Medical Center, John T. O'Connell Tower
Turner Construction Company
The St. Francis Hospital and Medical Center, John T. O'Connell Tower Project consists of a new 10 story tower connected to the existing St. Francis Hospital on several floors and provides a new Central Sterile facility. It also contains an emergency department that contains 64 private exam/treatment rooms, 4 trauma bays, 2 dedicated X-ray rooms, a new dedicated CT scan room, new front entrance and main lobby, and 13 covered ambulance bays and a helicopter landing area.
Construction Manager: Turner Construction Company
Owner: St. Francis Hospital
Designer/Architect: TRO Jung Brannen
Engineers: BVH integrated systems
Major Subcontractors: Artfx Signs
Automated Building Systems
Berlin Steel Construction
Curtainwalls and Windows, Inc.
Dryco Northeast
Ducci Electrical Contractors
Julian Crane
M.J. Daly LLC
MRS Enterprises
Otis Elevator
Partitions/Milazzo, JV
Rite Hite
WD Sullivan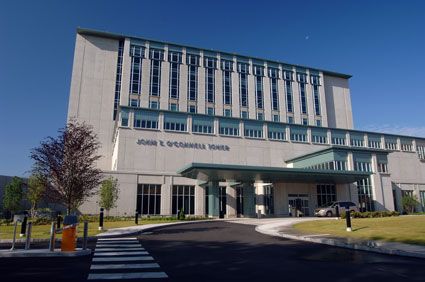 St. Francis Hospital and Medical Center, John T. O'Connell Tower, Hartford, CT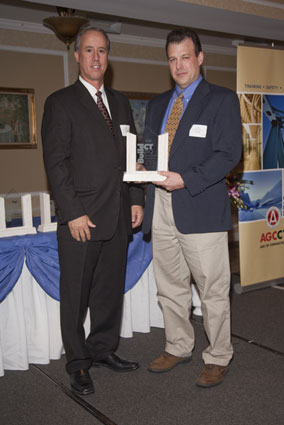 AGC/CT President Jim Manafort presenting the Build CT Award to Tom Ductchyshyn, Turner Construction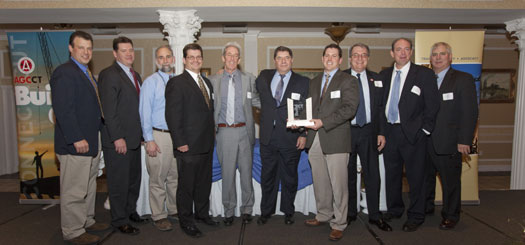 The Turner Construction team