New Mid-Size Construction ($5M - $20M)
Metro Green Apartments
Andron Construction Corporation
Metro Green Apartments is a new community of 50 green, below-market-rate apartments in Stamford. The project is the first phase of a large mixed-used development program – comprising three apartment buildings, a parking structure, and related amenities – on a brownfield site adjacent to the Stamford train station.
Contractor: Andron Construction Corporation
Owner: Metro Green Apartments
Designer/Architect: Perkins Eastman Architects
Engineers:
AFK Engineers, LLP – MEP Engineer
LERA Leslie E. Robertson Associates – Structural Engineer
Major Subcontractors: Camsan Inc.
M.J. Daly LLC
Shawnlee Construction Inc.
Shepardville Construction LLC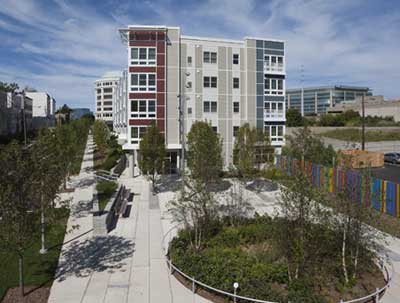 Metro Green Apartments, Stamford, CT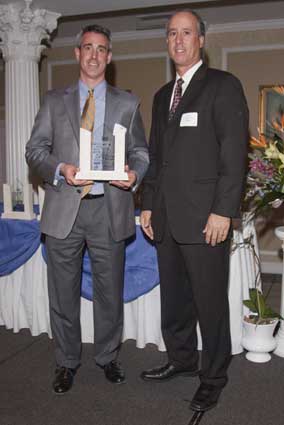 AGC/CT President Jim Manafort (right) presenting the Build CT Award to Chuck Winter, Andron Construction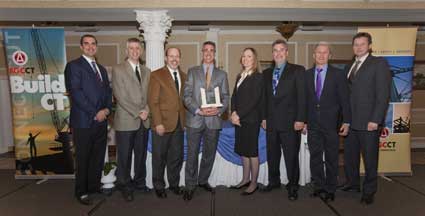 The Andron Construction team