Construction Management/General Contractor
Large Renovation (>$20M)
The Taft School, Horace Dutton Taft Dining Hall
O&G Industries, Inc.
Designed by renowned architect Bertram Goodhue at the turn of the century, the Horace Dutton Taft building was the first constructed on The Taft School campus and has remained the center of campus life for this prestigious private high school. The new Moorhead Wing includes three dining halls and a new servery. The project also encompassed code and ADA updates, renovations to the HDT building lobby, a painstaking historic restoration to the School founder's former residence for use as a dining and conference room, a new loading dock, courtyards and a new academic wing.
Contractor: O&G Industries
Owner: The Taft Industries
Designer/Architect: Gund Partnership
Engineer: Fuss & O'Neill, Inc. – Civil
Kohler Ronan, LLC – MEP
LeMessurier Consultants - Structural
Major Subcontractors: Acoustics, Inc.
Atlantic Masonry Products Corp.
C&H Electric Inc.
Civitillo Masonry, Inc.
Gar-San Corporation
Legere Group Ltd.
Modern Mechanical Systems, Inc.
Plaster Art
Rambusch Lighting
Sun Precast
United Steel, Inc.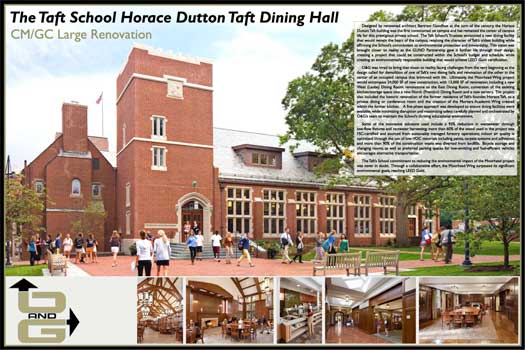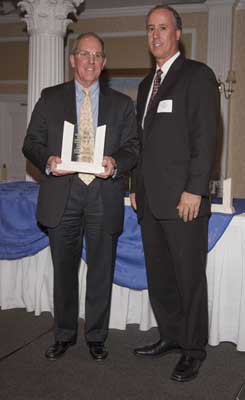 AGC/CT President Jim Manafort presenting the Build CT Award to Greg Oneglia, O&G Industries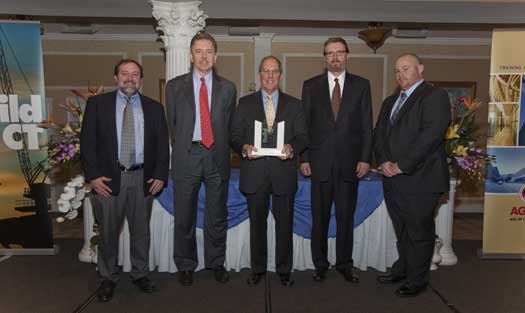 The O&G Industries Team