Construction Management/General Contractor
Small Renovation (<$5M)
St. Vincent's Medical Center Hybrid OR #10 Renovation
Petra Construction Corporation
The new state-of-the-art hybrid interventional operating room at St. Vincent's Medical Center was built to replace a smaller, less adaptable and nearly obsolete room. The project, constructed in just four months, included structural reinforcement of the floor from below, a substantially expanded suite layout, new steel above the ceiling to support new equipment, new finishes and custom millwork. New HVAC, electrical, medical gases, system connectivity and fire protection all had to be coordinated and were also installed.
Contractor: Petra Construction Corporation
Owner: St. Vincent's Medical Center
Designer/Architect: BAM Studio
Engineer: Centek Engineering
Major Subcontractors: B&G Piping
Camsan Incorporated
Carrano's Railing and Welding
Ceiling Systems, Inc.
Eastern Fire Door Company
Environmental Control, Inc.
MAREC, Inc.
Materials Testing
M. Frank Higgins & Co.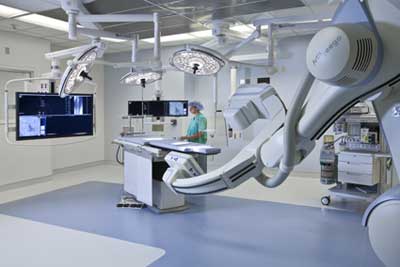 St. Vincent's Medical Center Hybrid OR #10 Renovation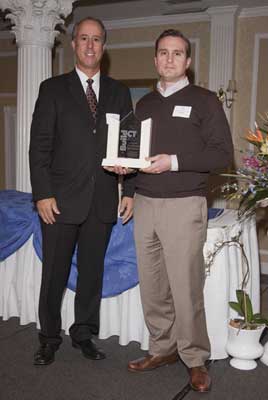 AGC/CT President Jim Manafort presenting the Build CT Award to Noel Petra, Petra Construction