Welcome to CCIA
Not a Member? Join Now!
Information

ABOUT CCIA
For 80 years now, CCIA has represented the commercial construction industry in the state, carrying on its founding members' belief in the power of collective action and cooperation to grow the industry.
As an organization of associations, CCIA and it's divisions is comprised of general contractors, subcontractors, equipment and material suppliers, professionals such as accountants, attorneys, engineers, surety and insurance companies, as well as other professionals allied with the state's construction industry.
CCIA is committed to "shaping the future of the construction industry" and a better quality of life for all the citizens of Connecticut.
CCIA News Room
The PREMIER ANNUAL EVENT!


CCIA Annual Membership Meeting & Holiday Reception
Wednesday, December 4, 2013,
Aqua Turf Club - Kay's Pier North, Plantsville, CT
Don't miss out on the premier event this year!
RSVP by Monday, November 25, 2013

Plan to Join Us!



The Connecticut Transportation Summit
How to prioritize (and pay for) Connecticut's critical transportation projects.
Thursday, December 12, 2013
Sheraton Stamford Hotel,
700 East Main Street, Stamford
Registration: 8 am | Program:
8:30 am to noon
Register Here

CCIA HIGHlights | November 27, 2013



Connecticut's only weekly publication providing construction industry coverage from federal, state, and local perspectives. Please note: accessible to members only, requires user name and password.

CONNstruction FALL 2013 | ONLINE NOW!



Read the latest issue featuring Construction Managers and General Contractors with articles on High Performing Facilities, Innovation in Action and Highlights & Happenings with photos.

OSHA FALL PREVENTION FACT SHEET



OSHA SUMMER HEAT WARNINGS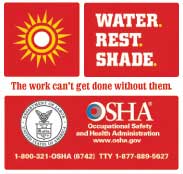 CONNDOT Contractor Bid Results

access the most current bid results -
here

Archived articles