CCIA News Room
CCIA HIGHlights | May 24, 2013



Connecticut's only weekly publication providing construction industry coverage from federal, state, and local perspectives. Please note: accessible to members only, requires user name and password.

MAKING A DIFFERENCE!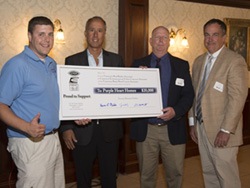 THANK YOU TO all who attended, sponsored, or participated in the Joint Forces Luncheon Meeting on Wednesday, May 2, 2013. A crowd of 150 members and guests were treated to an inspiring program featuring co-founder of Purple Heart Homes, Dale Beatty, Jim Earl from H.E.A.R.T. 9/11, and Staff Sergeant Sandra Lee, for whom Purple Heart Homes is renovating a home in Manchester. After the program, the CCIA associations presented a check for $20,000 to Purple Heart Homes in support of its efforts on behalf of wounded veterans. Photo Gallery provided by Marinelli Photography

CONNstruction SPRING 2013


is available on-line and includes the
CCIA 2012 Annual Report
!
For advertising opportunities in our online and print publication, please contact Jamie Williams -
jwilliams@naylor.com
or 800-369-6220 ext. 3393

CONNDOT Contractor Bid Results

access the most current bid results -
here

OSHA FALL PREVENTION FACT SHEET



OSHA SUMMER HEAT WARNINGS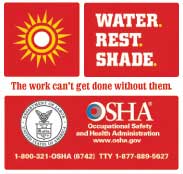 Archived articles