CEUCA represents contractors that engage in environmental or utility contracting and construction and associates engaged in the manufacture of or sale of products or services by persons engaged in environmental or utility contracting and construction. [more]
2019 Calendar - All calendar events will be posted on our websites calendar of events. Select the category to view only these events.
CRBA, CEUCA, CRMCA: 7th Annual Construction Industry - Joint Forces Luncheon, Thursday, April 25 | 11:30 am, at the Aqua Turf Club, Wagon Room, Plantsville. Join forces with other members from various sectors of the commercial construction industry for a worthy cause! Guest Speaker, Drew Bisset, retired U.S. Navy Captain and former Navy SEAL will talk about his experience building a successful Navy SEAL Mentorship Program in Connecticut.
All proceeds will be contributed to the SEAL RDAC (Recruiting District Assistance Council), a mentoring program that Capt. Bisset commands for candidates striving to become SEALS. Special thanks to our Program Sponsors: LaFarge Holcim, McAllen Construction, O&G Industries and United Concrete.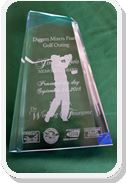 September 16: CRMCA Diggers, Mixers & Fixers Golf Outing, Torrington Country Club. CEUCA, CCPC, CRMCA, and EDD invite you to join us on the golf course to pay tribute to Jim Langlois at the Diggers Mixers Fixers Golf Outing on Monday, September 16, at The Torrington Country Club from 10:00 am to 6:00 pm. Cost is $155 pp.
Please see the Registration and Sponsorship form for details and respond to Jean Barlage at jbarlage@ctconstruction.org. Registration is also available online.
Regulation Changes Update Presentation
Summary of the Regulation Update (or printable pdf version)
CEUCA Officers
President

Linwood "Woody" Mather, Mather Corporation

Vice President

David Brennan, John J. Brennan Construction Co., Inc.

Treasurer

Timothy J. Arborio, Charter Oak Utility Constructors, Inc.

Secretary

A. Edward Wright, Fay & Wright Excavating, Inc.

Board Members

Daniel Radacsi, C.H. Nickerson & Company, Inc.

Christine McAllen, McAllen Construction Inc.

John Olender, Sr., John Olender Corporation

Marshall Renkowsky, Blakeslee Arpaia Chapman, Inc.

Michael Dahlheimer, Bond Brothers

Associate Member

Daniel F. Lesnieski, Jr., Connecticut Water Company

Representative of
CBYD Board of Directors

Executive Director

Don Shubert, CCIA
---
Laws, Regulations and Legislation
Links to Industry Resources
Construction
Safety and Damage Prevention
Industry Organizations
Federal Government
State Government
Municipal
Research and Education
Products and Services
Publications
Miscellaneous
Contact info:
ccia-info@ctconstruction.org | 860.529.6855
912 Silas Deane Highway | Wethersfield, CT 06109