The Connecticut Concrete Promotion Council promotes the use of cast concrete as the material of choice for all types of commercial and residential construction and will concentrate its efforts in those areas in which it is in direct competition with other materials offering less benefits than cast concrete and in those areas involving the new growing use of cast concrete as a better construction material.
Interested in joining, email jbarlage@ctconstruction.org for our latest membership application.
News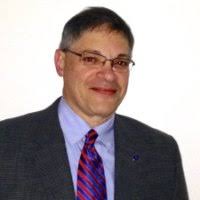 Dominic Di Cenzo, Executive Director Connecticut Concrete Promotion Council.
Contact: 203.915.0279 • ctconcretepromotion@gmail.com
* * *
CONNCRETE Times, an electronic publication distributed by Dominic DiCenzo to keep you informed about news, events, training and calendar dates of importance to our members.
Summer 2019 CONCRETE TIMES
* * *
2019 Calendar Of Events
To keep informed on all events, bookmark and frequently visit our calendar of events. Stay connected with social media!

* Membership Breakfast Meetings are held at the CCIA Headquarters, beginning at 7:30 am.
Upcoming Events
October 2019
5-7 NRMCA ConcreteWorks, Gaylord Palms Resort, Kissimmee, Florida
12-13 AIA CT Architecture Conference, Mohegan Sun Convention Center, Uncasville, CT
20-24 ACI Concrete Convention, Duke Energy Convention Center, Cincinnati, Ohio
TBD ConcreteWorks Northeast, Northern New England area location
November 2019
11-13 ICRI Fall Convention, Doubletree Hilton, Philadelphia, Pennsylvania
13 CCPC Membership meeting, CCIA Headquarters, Wethersfield, Connecticut
December 2019
4 Annual CCIA Meeting and Holiday Reception, Aqua Turf, Plantsville, CT
Training Courses:
2020 ACI Certification: Schedule and Application

January 2020: Dates: 9, 11, 16, and 18
March 2020: Dates: 12, 14, 19, and 21
May 2020: Dates: 7, 9, 14, and 16
November 2020: 5, 7, 12, 14
* * * * * *
Contact Information:
Connecticut Concrete Promotion Council
E-mail: ccia-info@ctconstruction.org
Phone: 860-529-6855 • Fax: 860-563-0616
912 Silas Deane Highway • Wethersfield, CT 06109