The Connecticut Concrete Promotion Council promotes the use of cast concrete as the material of choice for all types of commercial and residential construction and will concentrate its efforts in those areas in which it is in direct competition with other materials offering less benefits than cast concrete and in those areas involving the new growing use of cast concrete as a better construction material.
Membership Information and Application
News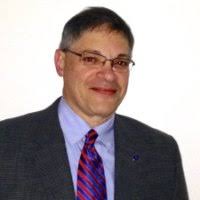 New Executive Director Named for Connecticut Concrete Promotion Council. Dominic Di Cenzo
Di Cenzo comes to the CCPC with extensive experience in the construction and building materials market. His responsibilities will be promoting the Connecticut Ready Mixed Concrete Association, managing educational programs for both members and those allied to the field, and managing communications to the media and digital outlets.
Contact: 203.915.0279 • ctconcretepromotion@gmail.com
* * *
Read the The CONNCRETE Times, a new monthly electronic publication distributed by Dominic DiCenzo to keep you informed about news, events, training and calendar dates of importance to our members.
* * *
2018 Calendar Of Events
To keep informed on all events, bookmark and frequently visit our calendar of events. Stay connected with social media!

January 2018

February 2018
20 CT Concrete Promotion Council Member meeting - 7:30 am breakfast; followed by meeting, CCIA Office
22-24 Precast Show, Denver CO
March 2018
8: Concrete Industry Day Mount Sunapee
May 2018
17: Connecticut Concrete Promotion Council (CCPC) Membership Meeting 7:30 am, meeting 8 am with Federal Highway Admin speaker Michael Praul
23: Kevin Miller presenting Concrete Problems and Solutions to CAHI (Connecticut Association of Home Inspectors), Best Western Hotel, North Haven CT
June 2018
Date TBD Dom DiCenzo presenting ICFs in fire safe buildings to Middletown Fire Department
October 2018
23: ConcreteWorks New England, Mohegan Sun Resort, Uncasville CT. (details to follow)
Training Courses:
* * *
2017 Event Highlights:
Diggers Mixers Fixers Annual Golf Outing | Jim Langlois Memorial | September 25, 2017: Nearly 75 golfers and numerous sponsors supported the annual golf outing. Special thanks to our event sponsor, Lafarge Holcim, trophy sponsors, Lehigh Cement Co, Manafort Brothers, Inc. and the L. Suzio York Hill Companies and dinner sponsor, United Concrete for their continued support. For photos, view Highlights and Happenings in the 2017 ConnStruction Winter Edition magazine.
CRBA, CEUCA, CRMCA | Joint Forces Annual Luncheon | April 27, 2017, at the Aqua Turf. A contribution of $25,000 was made to the Entrepreneurship Bootcamp for Veterans with Disabilities (EBV), which enables disabled veterans the opportunity for economic improvement through the EBV experience.
* * *
Contact Information:
Connecticut Concrete Promotion Council
E-mail: ccia-info@ctconstruction.org
Phone: 860-529-6855 • Fax: 860-563-0616
912 Silas Deane Highway • Wethersfield, CT 06109