The Connecticut Concrete Promotion Council promotes the use of cast concrete as the material of choice for all types of commercial and residential construction and will concentrate its efforts in those areas in which it is in direct competition with other materials offering less benefits than cast concrete and in those areas involving the new growing use of cast concrete as a better construction material.
Membership Information and Application
News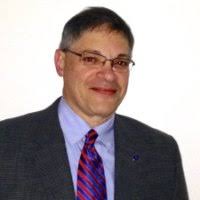 New Executive Director Named for Connecticut Concrete Promotion Council. Dominic Di Cenzo
Di Cenzo comes to the CCPC with extensive experience in the construction and building materials market. His responsibilities will be promoting the Connecticut Ready Mixed Concrete Association, managing educational programs for both members and those allied to the field, and managing communications to the media and digital outlets.
Contact: 203.915.0279 • ctconcretepromotion@gmail.com
* * *
Read the The CONNCRETE Times, a new monthly electronic publication distributed by Dominic DiCenzo to keep you informed about news, events, training and calendar dates of importance to our members.
* * *
2018 Calendar Of Events
To keep informed on all events, bookmark and frequently visit our calendar of events. Stay connected with social media!

2018 Diggers Mixers Fixers Golf Outing is on Monday, September 24th at The Southington Country Club from 10:00 am to 6:00 pm.

Special thanks to L. Suzio York Hill Cos., Sinclair Risk & Financial Management, and Manafort Brothers Incorporated for their Jim Langlois Memorial Trophy Sponsorship.

29 National ConcreteWorks Convention, Washington DC
October 2018
23 & 24: ConcreteWorks New England, MGM Springfield Casino (Massachusetts) for the event. Register here.
October/November 2018 - Dates Oct. 25, 27, Nov. 1, 3 - ACI Grade I Field Technician: Application
14-18 ACI Concrete Convention & Exposition, Rio All Suites Hotel, Las Vegas Nevada
23-24 ConcreteWorks Northeast Region, (Site to be determined as of July 31)
November 2018
TBD CCPC Membership meeting
7-9 ICRI Fall Convention, Omaha Marriott Downtown, Omaha Nebraska
December 2010
5: CCIA Annual Meeting and Holiday Reception, Aqua Turf Club, Kay's Pier North, Safety Recognition Awards and Community Service Award Presentations
TBD CCPC Membership meeting
7-9 ICRI Fall Convention, Omaha Marriott Downtown, Omaha Nebraska

Training Courses:
ICF Contractor Training Course - December 6: The National Ready Mixed Concrete Association (NRMCA) in conjunction with the Connecticut Concrete Promotion Council (CCPC) and the Insulated Concrete Forms Manufacturing Association (ICFMA) is pleased to announce a contractor training course on concrete and the construction of insulated concrete forms (ICFs) for multi-family residential and low rise commercial construction. The half day training seminar, which features presenters from a number of the ICF member manufacturers will be held Thursday, December 6, 2018 and is tentatively scheduled to be at the Sheraton Hartford South in Rocky Hill, Connecticut. Registration details will be coming soon. The same training course will be offered by MaCAPA in Massachusetts on Wednesday, December 5th at a location yet to be determined.
* * *
Contact Information:
Connecticut Concrete Promotion Council
E-mail: ccia-info@ctconstruction.org
Phone: 860-529-6855 • Fax: 860-563-0616
912 Silas Deane Highway • Wethersfield, CT 06109