MEMBER LOGIN


Associated General Contractors of CT
About AGC of Connecticut | Board of Directors | Affinity Programs | Legislative Action Center | Management and Safety Training
AGC OF AMERICA CORONAVIRUS RESPONSE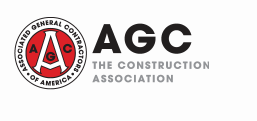 AGC of America resources for responding to and recovering from Coronavirus.
Bookmark: https://www.agc.org/coronavirus-covid-19
AGC of Connecticut is accepting new members
Why join? If you are working in the commercial building industry in Connecticut, a membership in the Associated General Contractors of Connecticut (the building division of the Connecticut Construction Industries Association) is a must.
An AGC/CT Membership entitles your organization to a wealth of information and benefits which includes automatic enrollment into the CCIA and the AGC of America.
Membership Benefits & Services [Printable pdf]
2019 AGC/CT Calendar of Events
AGC/CT [Associated General Contractors of Connecticut] 2020 Annual Event Dates.
AGC/CT Build CT Awards / 73rd AGC/CT Annual Meeting, February 13, | Aqua Turf Club (Kay's Pier North) | 556 Mulberry St, Plantsville, CT. Approximately 250 members and guests attended the event. Chapter President John Hawley presided over the election and recognition of the 2020 Board of Directors and Executive Director John Butts moderated the Build CT Awards program which honored the achievements of 10 individual projects constructed by AGC members. Congratulations to all the winners, a list of which may be found at this link. Thank you also to the many sponsors and program advertisers listed here. Follow this link to the event photo gallery.
AGC of America National Convention, March 9 – 13, Las Vegas, NV
AGC/CT Annual Golf Outing, Tuesday, Sept. July 29 | Tumble Brook Country Club, 376 Simsbury Rd, Bloomfield, CT (rescheduled from July)
AGC of America National and Chapter Leadership Conference, Sept. 26-29, Washington DC
AGC/CT Industry Recognition Dinner, Thursday, October 15 | Aqua Turf Club, (Kay's Pier South) | 556 Mulberry St, Plantsville, CT
CCIA Annual Meeting & Holiday Reception, Wednesday, December 2 | Aqua Turf Club, (Kay's Pier North) | 556 Mulberry St, Plantsville, CT
For additional event detail, please visit the AGC/CT Calendar of Events for up to date information.
Additional Reference: AGC of America Event Calendar
AGC/CT Scholarship Programs
2020 Scholarship Program - Submit by February 20, 2020
Four scholarships are available to students who are interested in a construction career:
The Angelo Giardini Scholarship ($5,000 for two years, $2,500 each year)
The Michael Timura Scholarship ($5,000 for two years, $2,500 each year)
The Young Contractors Forum Scholarship ($1,000 for one year)
The AGC of Connecticut Foundation Scholarship ($1,000 for one year.
Applicants must be Connecticut residents currently enrolled in or entering a construction management, civil engineering, or
construction-related four year degree program. Apply online
at this link. The deadline for submittal is February 28,2020.
For more information or questions, call the AGC of Connecticut Executive Director John Butts at 860-529-6855 or email: jbutts@ctconstruction.org.
AGC Foundation Workforce Development Scholarship
The AGC Education and Research Foundation (AGCERF) is happy to invest in the future of the construction industry by awarding scholarships to deserving students in craft and technical programs across the country.
The Workforce Development Scholarship is open to students enrolled in accredited technical schools or craft training programs in any discipline of commercial construction. To review the complete list of criteria click here. Students can click here to apply Deadline: June 01 2019 at 11:59 PM EDT (Midnight)
AGC of Connecticut Foundation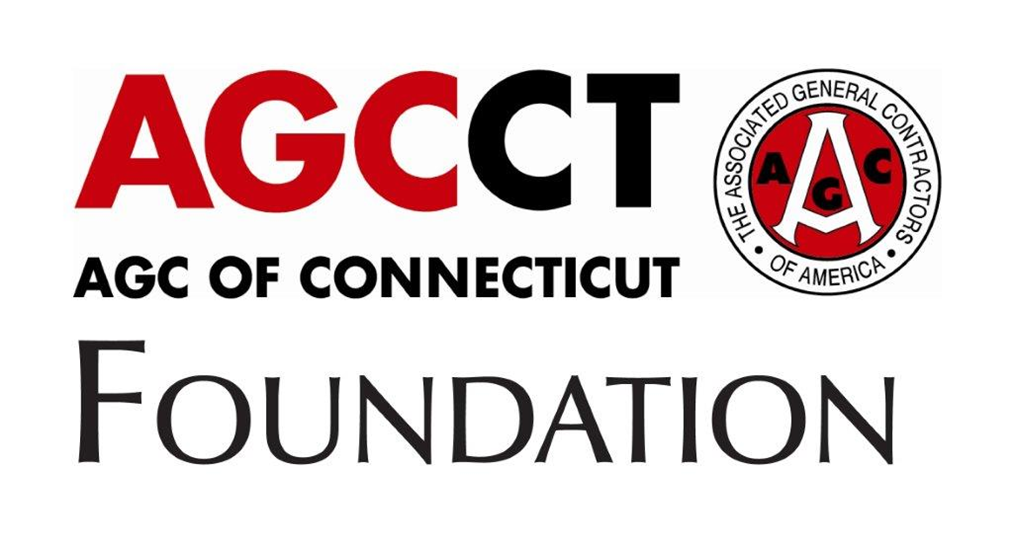 Established in 2017 as a public non-profit charity to award funds and grants to support educational, training, and workforce development activities and programs in the field of construction in Connecticut.
Help build the next generation of construction workers and professionals. Consider a tax deductible donation to the Foundation today.
To Donate, mail a check to: AGC of Connecticut Foundation, 912 Silas Deane Highway, Wethersfield, CT 06074

Your donation and support is greatly appreciated
Young Contractors Forum
The Young Contractors Forum was founded to provide construction professionals under the age of forty a foundation rooted in excellence, through educational programs and experiences. Also, provides excellent opportunity for firms to be represented in the Association by the next generation.
Learn more and encourage young professionals to join!
PROMOTE CAREERS In CONSTRUCTION


Visit www.buildconnecticut.com to learn more.
Education and Training
OSHA 30 Hour Construction Course
Earn your OSHA 30 Hour Card and register for the January 2020 class, scheduled for Four Wednesdays on January 8, 15, 22, & 29. For details, please see the attached Announcement & Registration Form.
Register by Friday, December 20, 2019. (Class size is limited to 40 students)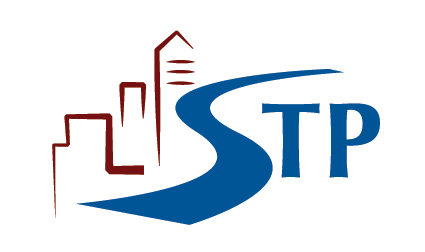 Supervisory Training Program [STP]: Developed, updated, and field-tested by and for contractors.
AGC's Lean Construction Education Program:
News & Publications

AGC of America News: AGC is the source for the construction industry's breaking news on a wide range of issues including economic trends, legislation affecting the construction industry, green construction, safety training and contract documents.
CCIA Publications keep our membership informed:
Connecticut's only weekly publication providing construction industry coverage from federal, state, and local perspectives. [member's only]

Email Alerts: Sent to members so they can contact federal or state legislators and regulators about legislation or rules CCIA supports or opposes.

CONNstruction Magazine: Covers the Connecticut commercial construction industry plus national issues. Over 4,000 subscribers including state and local government officials.

Connect

A memorial scholarship in the name of Thomas M. Giardini has been established with the AGC of America Education and Research Foundation.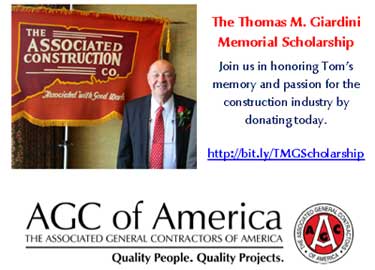 On-line donations can be made at - bit.ly/TMGScholarship / For contributions by mail, donations should be sent to: The AGC Education and Research Foundation, 2300 Wilson Blvd., Suite 300, Arlington, VA 22201. The Thomas M. Giardini Memorial Scholarship should be in the memo line of the check.