For Road and Transportation Contractors

(includes a state-by-state compilation)
For Building Contractors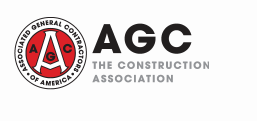 agc.org/coronavirus-covid-19
For Asphalt Pavement Producers and Contractors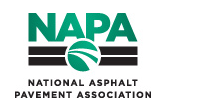 Preparing for Workforce Impacts
AGC Update: US DOL Guidance on Family First Response ACT - includes fact sheets and Q&A Email from Shubert, 03/25/20
UPDATE: FAMILIES FIRST RESPONSE ACT All employers covered by the FFCRA are required to give employees notice. This poster will satisfy the FFCRA notice requirements. [Download PDF]
Coronavirus Special Update: Planning for the Potential Impact on Your Workplace [ARTBA Webinar]
State of Connecticut
State of Connecticut Business Resources Learn how the State of Connecticut is continuing to take major steps to protect business
Connecticut Recovery Bridge Loan Program This program will provide emergency cash flow relief to small businesses and nonprofits negatively impacted by the coronavirus. Learn more about eligibility requirements and click here to apply.
CTDOT Continuing Design, Bidding, and Construction Email from Don Shubert, 03/23/20
Connecticut Department of Administrative Services Email from Don Shubert, 03/23/20
Essential Worker Guidelines Email from Shubert, 03/23/20
Take action
Submission to USDOL - (FFCRA) Reminder: email Don Shubert issues to raise by COB, March 26, 2020.
Protective Item Donations Donate surplus protective equipment, or email Hartford Healthcare
Announcement: CCIA Postponed Training Programs and Events in March and April (update your calendar)